Portugal has been a popular country in Europe for expats for many years, and despite recent global events, its popularity has not waned. But if you've ever wondered whether it is right for you and your family, here are the best reasons to move to Portugal.
There are many reasons to live in Portugal and if you are considering your own move but want to learn a bit more before making your final decision, then consider the following reasons why many people choose to move to this wonderful country.

10 Best Reasons to Move to Portugal
Climate
One of the main reasons people decide to move to Portugal is the climate. It seems to be particularly enjoyed by those from places such as the United Kingdom and Ireland, the northern United States, Canada and Northern Europe who make up the largest numbers of those moving here.
Portugal has a Mediterranean climate, although there can be some variations depending on where you are located in the country.
Typically, Portugal's average temperatures are neither too hot nor too cold but variations can come as a result of influences from both the Atlantic Ocean to the west and fringes of the Mediterranean in the south. Summers are warm to hot and dry while winters are mild to cool with periods of wet weather.
The country enjoys many days of sunshine throughout the year with the Algarve region in the south enjoying over 300 days of sun per year. The hottest region during summer is the central parts of Alentejo, where temperatures can sometimes push past 40˚C/104F, although summer can be hot all over the country.
During winter, snow can fall on the highest peaks of Portugal in Serra da Estrela where there is a ski resort. However, this snow is often short-lived. During the winter of 2020/2021, Portugal experienced one of its coldest periods for over 50 years with night temperatures hovering around 0c in many parts of the country. Normally though, winter temperatures are into double figures (C) for both day and night.
The Azores and Madeira have subtropical climates with higher average temperatures with less variation than the mainland but with more variation in rainfall across the archipelagos.
It is this mainly warm and sunny climate that is a big draw for many people. Eating dinner outside on a warm summer's eve with a cool glass of wine in hand. What's not to love!
Location
Portugal's location in terms of geography is another reason why people choose to move here. With London being around two and a half hours by plane, it makes it very accessible. Ireland and the rest of Europe are also accessible and there are plenty of direct flights to/from Lisbon to other parts of the world.
With Portugal being accessible to other parts of Europe, many with short flight times, it means for those still working, office meetings within Europe are easily achievable. And for those retired, the short flight time is attractive to family and friends who want to visit during the summer holidays.
Spain is also extremely accessible from all parts of the country and trips to Morocco by road via Spain make it ideally placed for exploring this part of Northern Africa. So, if you're wondering "should I move to Portugal?" just think of all the exploration possibilities on your doorstep!
Landscape
One thing that has surprised us since we moved to Portugal from the UK was how different the landscape varies from region to region. It also changes from season to season.
As you travel from the south to the north, even via the motorways, the landscape changes noticeably the further north you go. Leaving the sandy coast of the Algarve, you'll pass the hills that divide the Algarve from its nearest regional neighbour, the Alentejo with its flat landscape and agricultural fields.
Moving further you will come across to the lush and green Central and Northern parts of Portugal that will have you wondering whether you are still in the Mediterranean or in an Alpine region. The landscape changes before your very eyes as you clock up the kilometres.
And with the seasons, also comes change. For example, the Algarve can resemble a dry land during the height of summer with dry, sand-coloured grasses underneath the olive trees. But, the rains in winter and spring turn the brown land to lush green with meadows complete with wildflowers, birds and butterflies.
And of course, you cannot forget the mountains and beaches. From the top of Serra Da Estrela (the highest peak in Portugal) to the long, golden sandy beaches of the Algarve and western coast, Portugal's landscape never fails to delight and it truly does have something for everyone.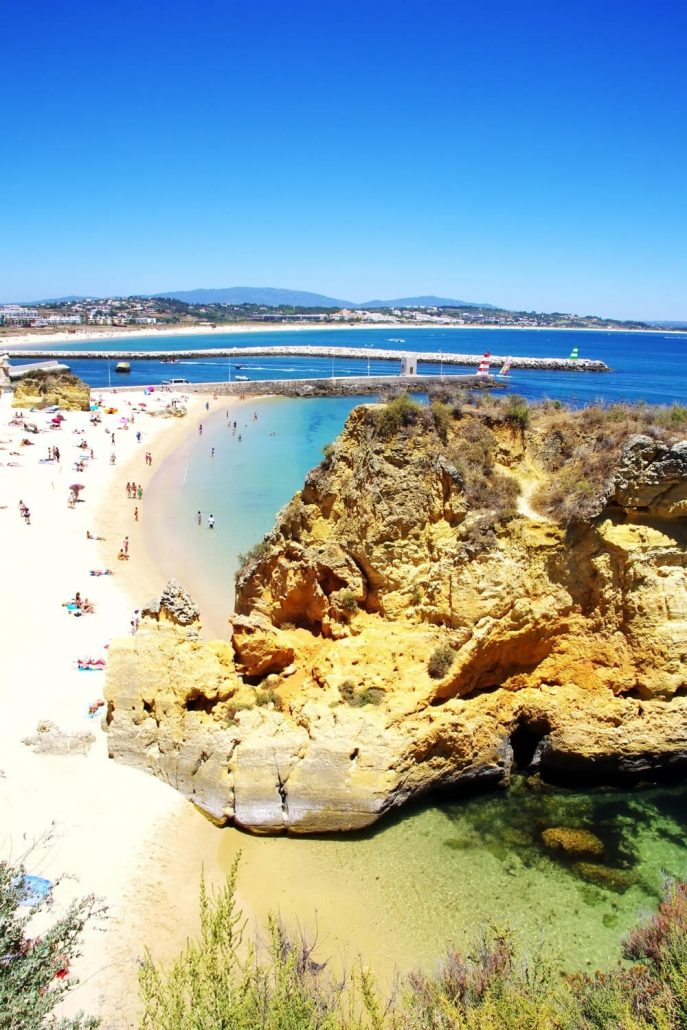 Safety
If you are thinking "I want to move to Portugal, but I'm not sure how safe it is", let me reassure you that you have nothing to worry about. Portugal is considered one of the safest countries in Europe and was voted third safest country in the world in the 2020 Global Peace Index.
This position, sitting only behind Iceland and New Zealand, is attributed to its political stability for years and due to the fact its overall crime rates are among the lowest in Europe. Having featured in the top 5 since 2016, it has climbed higher thanks to these factors alongside its harmonious relations with its neighbouring countries and minimal incidents of terrorist acts or violent demonstrations.
So, safety is another reason why people choose to move to this beautiful corner of Europe.
Culture
The Portuguese culture is rich and diverse. With a long history that has gained influences from many other cultures, they are finely weaved into life in Portugal today. Although Portugal is predominantly a Roman Catholic country, its culture has influences from the Moorish, Germanic and even Viking cultures.
From Art to Literature, Cuisine and Music, the Portuguese culture has developed into a unique one. The Portuguese have a love of art and literature and music is intricately weaved into life, particularly Fado, a sound that is melancholic and mournful in its lyrics but extremely beautiful to listen to. Its tunes and lyrics are often about the sea and speak to homesickness, longing and nostalgia.
Portuguese cuisine often centres on the sea, with bacalhau (salted cod) and sardines being a staple to the diet. Meat and fish are accompanied by rice or potatoes and vegetables or salad, and of course, olives (see further on).
Sport is a big part of Portuguese culture and none more so than futebol (soccer). The country has many successful teams which compete in Europe against the best of other countries. And the national team currently ranks fifth in the world and fourth in Europe (January 2021) according to FIFA world rankings. Football is a big deal in Portugal.
Festivals and holidays feature heavily in Portuguese culture and while there are national festivals including Carnival (Shrove Tuesday) you will often find towns and municipalities have their own as well.
The Portuguese people are fiercely proud of their heritage and culture, as they should be. They are also the warmest and most welcoming of people you could hope to meet.
Language is clearly a large part of their heritage that they want to protect. You will obviously find a lot of Portuguese people that speak English, especially in tourist areas, but do make the effort to learn at least a few phrases of Portuguese and you will find that the locals are only too happy to help you.
If you are seeking a country that has a strong culture and national identity, Portugal has it all.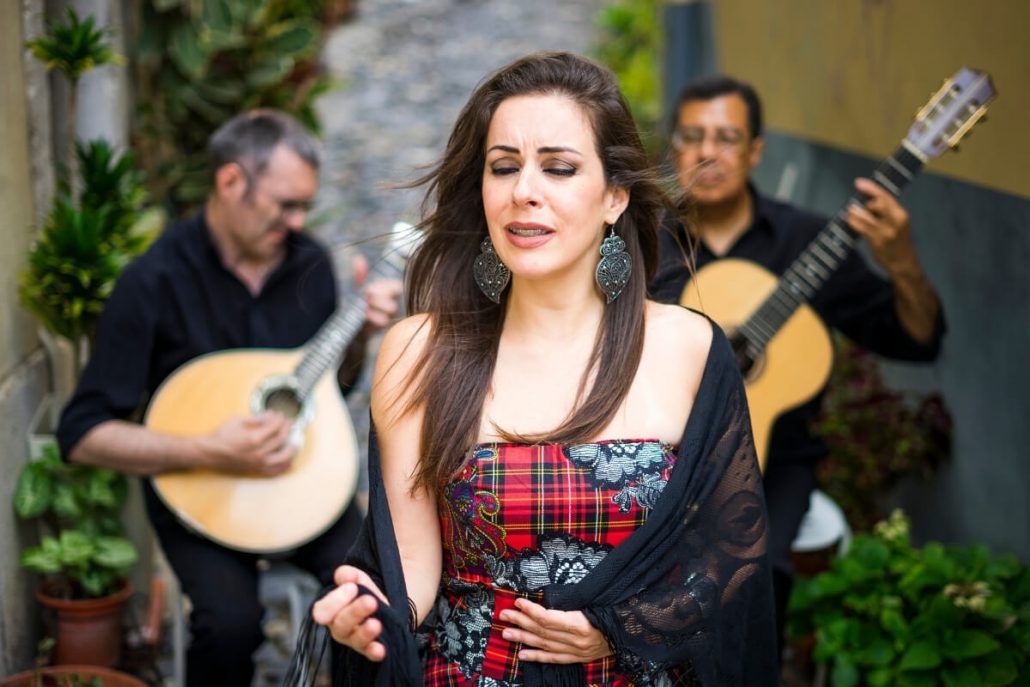 Cost of Living
Overall, the cost of living in Portugal is considered to be cheaper than North America and cheaper than most of its northern European counterparts. While the cost of property varies wildly depending on where you choose to locate yourself, you can find a bargain in some places. Property prices in the cities such as Lisbon and Porto and in areas of the Algarve, whether you are renting or buying, can be your biggest expense.
However, your daily costs for bills and living may surprise you. According to Numbeo monthly utilities cost on average €100 for water, electricity and gas (heating). In the UK our utilities cost us between £150-180 per month. Now we pay on average €100 per month for water and electricity and our gas for hot water and some heating in winter averages at €30 per month. Our internet, TV and mobile phone package costs less than €80 (including 1gb fibre) while in the UK we were paying £90 for TV and internet (20mb) and £30 each for mobile phones.
Food costs less both in supermarkets (depending on which one you go to) and eating out is also cheap. Our weekly shop for a family of 3 is no more than €70 per week including cleaning items, meat and all the fresh fruit and vegetables we need. It was significantly more than this in the UK.
A meal for four in our favourite restaurant with three glasses of wine (for my Dad, not us!), couvert (bread, olives, pate), four meals with sides, tea, coffee and dessert costs less than €70.
So you can gauge from this what a meal for two would cost. Of course, there are restaurants that cost more and restaurants that cost less, but this gives an indication. However, we find that eating out is cheap and we do it often and the food is consistently fresh and tasty.
Quality of Life
The biggest draw that Portugal has over other countries is quality of life. Many retirees choose Portugal for the weather, cost of living and quality of life. Families choose for the same reasons.
With the many days of bright, sunny, warm weather, the opportunity to have a more outdoor and active lifestyle is much more possible than wet and windy Wales, where we lived. Our main reason for moving to Portugal was to be close to my parents but the second was to give our son a more outdoor life. We realised that at the age of 3 he had spent two thirds of his life indoors due to the weather and we wanted to change this. Coupled with the opportunity to become bilingual at an early age, it made sense.
Even our son's hairdresser told us that quality of life was the reason she returned to Portugal after living for many years in the United States. Her family thought she was mad to return to low wages but for her, the quality of life compared to the stressful life she'd had in the US more than made up for the reduction in her salary. Being able to clock off work at 5pm and head to the beach because she no longer had to commute more than 1 hour to get home gave her a new lease on life.
Moving to Portugal gives people a chance to escape the rat-race and live a more relaxed pace of life, whether they are still working or enjoying their retirement. Sure, there will be times when things don't always go according to plan, but for the most part, the pace of life is definitely slower.
Local Produce
The availability and variety of local produce of high quality should be another reason to want to move to Portugal. You have not tasted an orange like one grown in the Algarve. Or olives picked and processed locally. Or locally made sardine pate on pão caseiro (homemade bread).
Almost every town or locality has a fresh produce market where you will find the best of fruit and vegetables. Tomatoes the size of a small melon are not a unique sight, nor are the biggest green peppers I've ever seen. The colours are a kaleidoscope and you just know it's going to be fresh and delicious. Couple that with fish straight from the ocean on the day it was caught and you are in for a tasty treat.
And if that isn't enough, one of the national dishes of Bacalhau à Brás is delicious and of course, you cannot have a coffee without a pastel de nata, the delicacy of Portugal. Oh, and my husband reliably informs me that the coffee in Portugal is the best he's had in the world.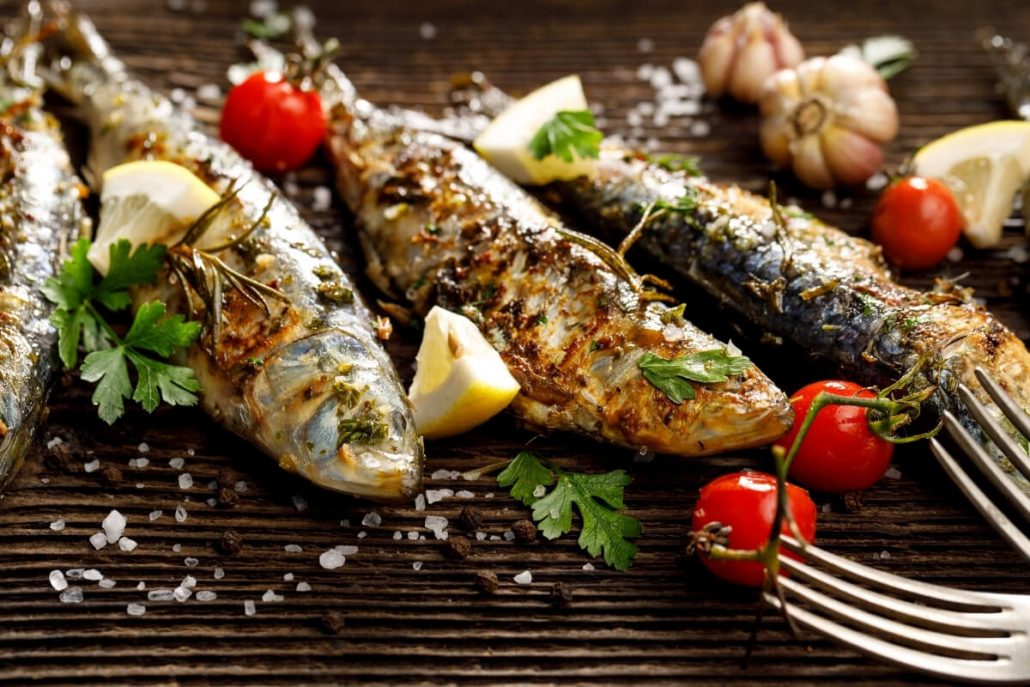 Perfect Place for Retirees and Digital Nomads alike
Portugal is becoming the number #1 place people would like to retire to, especially in Europe and the US. With a great climate, cheap cost of living and an excellent quality of life, more and more people are choosing Portugal to spend their formative years.
Couple that with cheaper health insurance than the US and favourable tax breaks under the NHR Scheme (non-habitual residency) and it is easy to see why Portugal is top of many lists of the best places to retire to.
EU citizens can retire to Portugal easily and obtain both residency and the same rights as local residents without any obstacles. Non-EU citizens can apply for residency permits and some non-EU citizens gain residency through the Golden Visa scheme in which a large investment in property or a business can gain you residency.
As for digital nomads, Portugal is an up-and-coming destination. Fast internet is becoming more widely available with fibre being rolled out across the country. With this and a cheap cost of living, particularly during the winter months when tourist rentals on property fall dramatically, and all the other factors already discussed, Portugal is starting to gain recognition as the place to be as a digital nomad! In fact, Madeira is set to be home to the first Digital Nomad Village in Europe.
Family-friendly
Of course, Portugal is not just for retirees and digital nomads.
Portugal is very family-friendly with kids accepted no matter the time of day or night. It is not uncommon to enter a restaurant in the evening at the weekend after 9pm to find Portuguese families, kids included, enjoying a meals with friends and family. In fact, you will often find four generations of the one family at the table until well past 11pm.
Kids are welcomed and people will go out of their way to welcome families. Even local business owners and our son's preschool teachers and the assistants did all they could to welcome him (and us), despite us being obviously very new to the area.
The bigger cities like Lisbon, Porto and Coimbra will have lots of family-friendly activities, groups and venues compared to quieter villages and towns but this should not put you off seeking out a small village to live in. The Algarve can be a quiet place to live in winter but the water parks and zoos are open during the summer and many places will have kid's activities throughout the summer holidays for kids to join in with. And of course, there are the beaches to entertain kids.
The Portuguese do not shun kids or their families and this makes it one of the most family-friendly places to live, particularly in Europe. Coupled with the safety aspect, it makes for a wonderful place to be.
So, these are the top 10 reasons to move to Portugal in our opinion. There are many more reasons to choose this destination to live (like the watersports, cycling, hiking, motorcycling and a lot of others) but for us, these are the best ones!